Your body tells you what you need and what you don't need. It has its own intelligence.  It took me to get to get to this program to remember this.  And, this program, in my opinion doesn't 'cover' a symptom; the approach focuses on eliminating a problem and getting the body back in balance to its natural state.
When I began the program, I intuitively knew I was in the right place.  Originally, I decided to do it for a couple of concerns.  I had no idea that I'd need it for more health challenges down the road.  The Universe works in mysterious ways!  When I finally made a commitment to my health, money became less of an issue. I consciously choose to make the time for my health.  I feel great, worry less, and trust I have a care-giver/healer/supporter who believes in what she does.
My journey has been enlightening to say the least.  The intuitive nature of Laurie's health awareness is extremely valuable. She understands the body and it's energy, she's excellent at her work, and she genuinely desires that all humans live a life of good health.  In addition, Laurie has been through a lot of her own health experiences as well.  As a woman this holds credibility with me….And, she spends time with me, I never feel rushed.  When was the last time a doctor spent time with you?
~ Lidia B.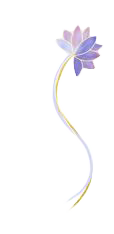 I have been meaning to write this thank you for long time.  I have really been enjoying feeling so good, more than I even thought I would: it's the closest I've come to flying.
And I believe your program made all the difference in the world in making my healthy life possible. I started reading, listening, and applying it when I was staring my 39th birthday in the face.  I was hopeless, depressed, frustrated, demoralized, disoriented, and disintegrating. Um, it was not a good time. But I would listen to your voice on the CD every night as I was falling asleep. It offered me such comfort, such a deep affirmation - one powerful enough to push all that negativity aside and uncover something else. I'm not sure exactly what got uncovered, but whatever it was, it worked. I began feeling better right away, and then little by little, over the next year I was completely healthy again.  It was a dream come true. Thank you from the bottom of my very full heart.
~Briana G.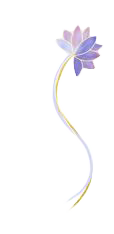 I just wanted to let you know how much I loved this program.  I appreciate you so very much, I don't know if I'll ever be able to express how very much I do.  Thank you for being such a great human being and for being such an inspiration to those of us looking to better ourselves.  You are an amazing teacher and it helps so much to know that you aren't perfect yourself.  You've had have your struggles and work to improve yourself.  It lets the rest of us know that there really isn't a magic CD we listen to for an hour a day for a week and then we'll be the healthiest, sexiest, smartest person ever.  It does take work, it takes time, and it takes patience.  And it takes belief in ourselves.
Thank you for this program!  It has made all the difference to me.  I look forward to the next program!
~ Kaitlin T.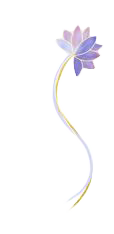 I don't want to take too much of your time but I had the most wonderful experience this morning.   I sat down and became quiet in my mind when all of the sudden this feeling of warmth and wellbeing began filling my body from that low place.  I felt such a sense of happiness.  I asked why it was so happy and it said because now I can talk with your inner consciousness and activate health for you.  Then this energy filled my body (all the while I'm just observing it all) it was in glorious peach, & orange tones. As it flooded my body it went outside and surrounded me – like a thick gel.  I am telling you Laurie it was incredible and SO enjoyable, my energy was bigger than me.   Before I left for work I was curious about the color and looked it up on the web – orange is change energy – interesting isn't it?
Your program has certainly supported me in connecting the dots between my practice in meditation and living an intended life. WOW - what incredible freedom!!  Thank you. Thank you for being the catalyst in my life.
~ Lauren H.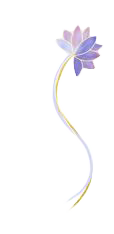 It is hard for me to say in a few lines what Laurie's program has meant to me but I will try to keep it brief and simple:  Laurie's program is so empowering and has proven to me that nothing is impossible and that all of my health goals, dreams, wishes and desires are possible.  All the power to do everything and overcome any condition being mental or physical is within us, but sometimes we need guidance and support to unleash that power.  This program gave me the tools to open that stream of power and to instill it in everything I do.   Not enough words to say thank you, simply the best.
~ Maria B.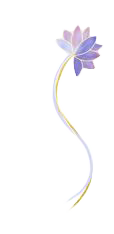 "When I first arrived at Laurie's office I rolled up in a wheelchair with a cane in my hand and hope in my heart but hesitation in my mind. Today I walk fully capable without a cane, my pain has been reduced from a constant six to an even and fully manageable two and going down daily, and I am able to run, practice yoga, and play with my nieces again. What miracle could have possibly brought me such results? Quantum Qi breathing, Creative Healing Processes, conscious effort of the right food intake, and herbal supplements that have begun to untangle my bodies disease and restore life back into me. Before I had found Laurie and Eastern Medicine I had been looking to Western Medicine for the answer; I was on nine pills a day to "cure" my pain and supposedly heal my body but nothing was helping me. I was completely impaired meeting Laurie and within only two months time by listening to my body, praising my body, discovering my Creative Life Force, and allowing my body to breath, energies were exchanged and my body began to heal itself. As I began to listen to my body I realized that the more I tried to change what was happening to it, the more it resisted healing. Each creative healing process gave me a new opportunity to remind myself to allow my body to take the time it needed to heal and after every session my body felt relaxed, pain free, and open. For me, this was like a little piece of Heaven being that my disease makes my body very tense, tight, and painful. Taking my first step into this venture I couldn't have imagined being where I am today but if I can convince one person by writing this to invest in making the choices of the 5 Element Creative Healing Program, Quantum Qi Breathing, and Right Eating I will feel like I made a difference because I honestly believe it saved my life.
~ Kathy K.